Categories: Childcare
Reading Time:
2
minutes
Finding a new Nanny is never easy. Either you are losing a Nanny you and your kids loved because of a change of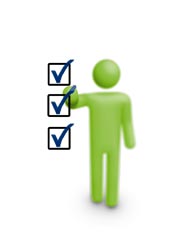 circumstances or you have to replace your Nanny because it just was not working out for either of you. Although these situations are polar opposites, they both bring stress – you are either stressed about finding someone as great as your last Nanny or you are stressed about finding someone who will work out and bring stability to your home.
Well! Take a deep breath or a nice sip of wine and re-wire your thinking. It is time to get on with it. And you will find a great new Nanny! Here are five things to consider as you start the process:
Get your family ready for a new

N

anny

– It is a bit like dating, if you can still remember that! You need to give yourself space to clear out your feelings about your last Nanny and make room in your heart and your mind for a new Nanny. And you have to be deliberate about doing this. And you have to help your kids through it!

Stand out from the crowd

– Make your ad stand out from the crowd by using inventive, informative and interesting subject lines.

Short and Sweet 

– Remember we live in a 'Twitter' world these days so you need

to keep your job description concise, whilst not leaving out anything important. Include the major categories of responsibilities and then use the face to face interview to get to the details. 

Move fast

– If you do a telephone interview, schedule the face to face meeting for as soon as possible

(same day is great) as it can be a competitive market.

Pick those who move fast

– People are going to do their job in a similar way as they do their job hunt. Look for people who are organised and keen during the process.
Oh and there is a sixth tip!
Check out www.SOSgarde.ca to find lots of great Nannies in your area.
Good luck and Good Nanny!