Categories: Childcare, holidays, housekeeper
Reading Time:
2
minutes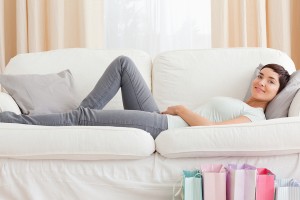 If the thought of the holidays approaching and all you need to do to be ready is already starting to get you down: STOP! Remember, the holidays are supposed to be a welcome break to the dreary days of winter, a time for friends and family to be together to celebrate and appreciate, and they are supposed to be FUN!
If you are not feeling 'fun' at the thought of the holidays, you need to sort yourself out and quickly. We have found five cheap and easy ways to get some "me time" as the busy holiday season approaches.
Prioritise – If you are feeling stressed, you are likely trying to do too many things. Sit down and prioritise what is really important to you and then let the rest go. Be brave – you can do it!

Schedule it – That is right. Schedule it. Things on the list or booked into the calendar happen. We often don't schedule in "me time" because it feels selfish. It is not – how can you be your best for your children and family if you are not at your best? Book it now! And not just once and done – get some regular time to re-charge into your schedule.

One tradition too many – So you have prioritised the day to day and scheduled some time for yourself, but your list is still long when you add all the holiday traditions.  Reduce your traditions by 50%. Or outsource some – let the grandparents experience the joy of visiting Santa at the mall.

Holiday themed play dates – Organise cookie baking and ornament making with some like-minded mothers so you can take turns looking after each other's kids.

Use www.SOSsitter.ca to find some extra help during the holidays – because you deserve it!
Remember, getting some "me time" is really important as the holiday season approaches. Of course you want your children and family to have fun but they will only have fun if you are enjoying the season too. Holly Jolly Holidays Moms of the World!