Categories: Childcare, Holiday
Reading Time:
2
minutes
As a nanny, you too need time off. That's right. There is much research available online that points to the importance of taking time off, both for our health but also for productivity at work.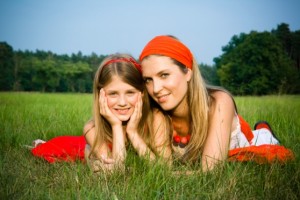 Some might even say getting the appropriate amount of time off is even more important for those who are involved in chid care, as it requires intensive engagement with children who by definition need care and support.
If you are a nanny, whether you are planning your vacation, just need a day off or even some time during the work day to go to an appointment, there are some simple ways to have a productive discussion with your employer.
As a nanny, clarify your needs!
It is best to agree on the amount of paid (and unpaid) vacation that both you and your employer find acceptable when you first start working together. Annual reviews are a good time to revisit the arrangements in place or to raise it if you have not discussed it before.
If you need some time here and there to go to the doctor or dentist, talk to your employer and figure out good times that are most convenient for you and the family.
The sooner the better!
This is especially true when planning annual holidays or vacations. Giving plenty of notice means that there is time to ensure no conflicts (i.e. both you and your family want to go on holiday for that last week of August) and to make alternative arrangements. It also takes into the account the family schedule, a sign of respect and understand. Families do not like surprises. Avoid them.
A nanny needs a holiday!
Your family will understand the importance of taking holidays and if they don't, you can forward this article! This is your mental and physical health we are talking about, and the wellbeing of the children is directly impacted. So be confident, clarify your needs and get straight to the point. Don't "um and ah".
Make technology work for you!
Use email to set out what you are thinking in advance of the discussion. Typing the email will help you clarify your thinking. And then use a shared online calendar if available to make sure your time off is in everyone's calendar!
If you are a nanny looking for a family to support, you can sign up for free on our site!